Spike revised - Buffy Season 8 issue #36 cover

After a few comments were made on whedonesque.com about how I flubbed Spike's eye color on the latest Buffy Season 8 color, I conferred with editor supreme, Scott Allie, who confirmed that "Yeah, the eyes should have been blue..." and that the actor has some sort of scar on one of his brows. I never noticed these things, or if I did at one time have forgotten them. And nobody mentioned anything to me when I submitted the final painting. I think it may have been noticed by Dark Horse and JW but maybe they didn't wish to pester me to make such small changes.

Miffed, I went back to look at my reference material and his eyes still looked brown to me but clearly the material was misleading. Night scenes, shadows, etc. So, now his eyes are blue and there is a hint of a scar on his brow.

I hope that everybody is happy or at least happier now. Can't please everybody at all points but I do my best. This should be more to everybody's liking. They were simple changes to make.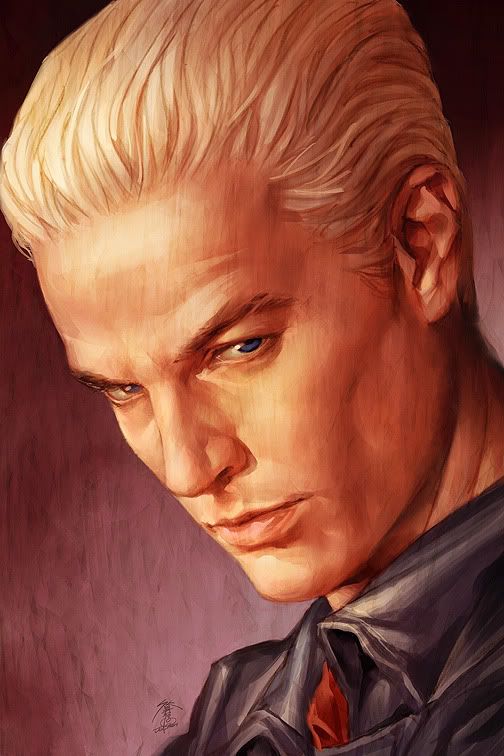 SOURCE