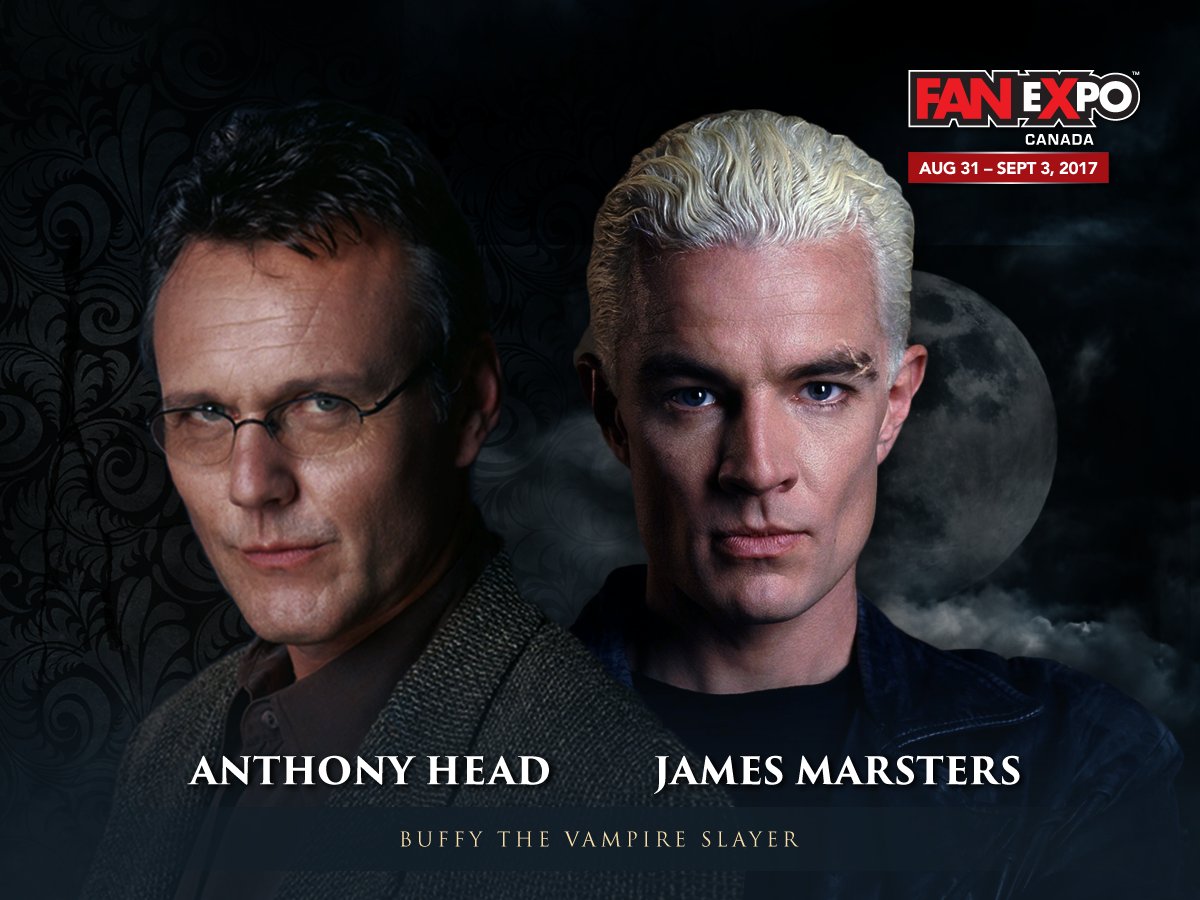 James Marsters will is beloved forever by fans of "Buffy the Vampire Slayer" and "Angel" for his unforgettable role of Spike.
For more information click here
Anthony Stewart Head is an English actor and musician. He is known for his roles as Rupert Giles in Buffy the Vampire Slayer, Uther Pendragon in Merlin, the Prime Minister in Little Britain, and as Herc Shipwright in BBC Radio 4's Cabin Pressure.
For more information click here
#GuestNews Celebrate 20 years of #BuffyTheVampireSlayer with @AnthonySHead and @JamesMarstersOf at #FXC17! pic.twitter.com/AKSynRdICu

— FAN EXPO Canada (@FANEXPOCANADA) May 18, 2017





SOURCE/SOURCE