@SupanovaExpo 3:00 PM
We're sinking our teeth into November with @JamesMarstersOf joining us for
#Brisnova
&
#Novalaide
!
supa.fans/JMarsters
pic.twitter.com/czbVn6VAiR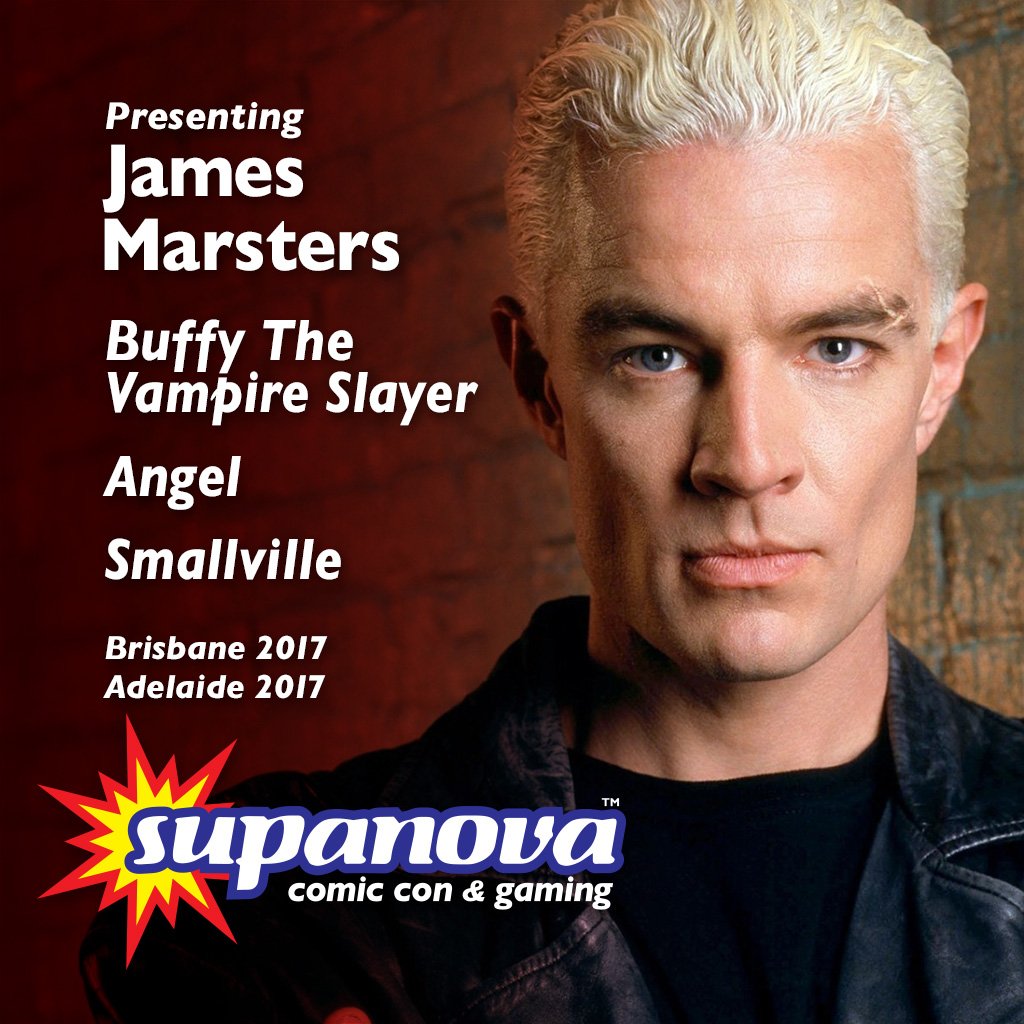 Buffy The Vampire Slayer, Angel, Smallville
Confirmed At: Adelaide 2012 Adelaide 2017 Brisbane 2010 Brisbane 2012 Brisbane 2017 Film & TV Gold Coast 2015 Melbourne 2010 Melbourne 2015 Perth 2011 Perth 2016 Sydney 2011 Sydney 2016
Appearance Notes
James looks forward to meeting all his fans in Brisbane and Adelaide in 2017.
James will participate in a general admission Q&A, and signing sessions on Friday (2:00pm to 5:30pm) in Brisbane, and throughout each Saturday (10.30am to 5.30pm) and Sunday (11am to 5pm) in both cities.
BUY TOKENS