James Marsters ready to slay at Comic Con
---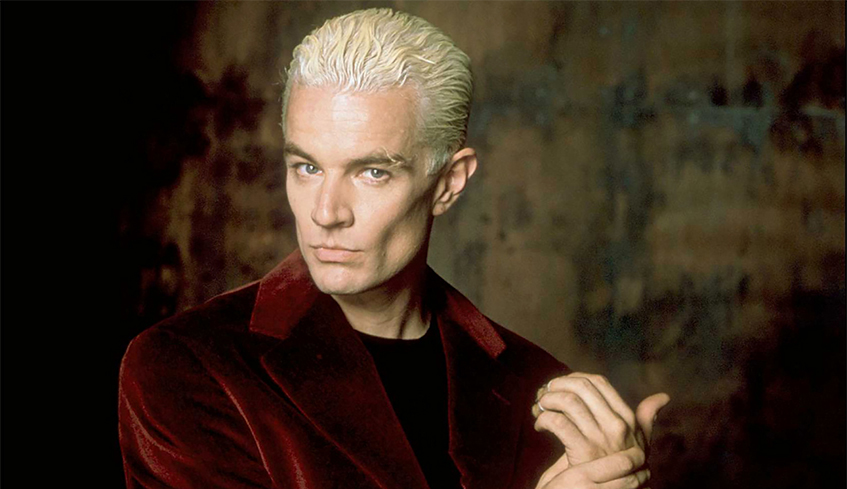 By Whitney South, Best of London. 10.15.18
While he may be known for playing one of the most popular bloodsuckers in TV history, James Marsters hasn't forgotten what it's like to be on the other side of the autograph line.
In fact, as a 14-year-old Star Trek fan, the budding actor could be found wandering convention floors long before Spike made his mark on the tempestuous town of Sunnydale.
"I used to go to cons dressed as Spock, with a big blonde afro — I could get the pointed ears and I could make the tricorder and phaser, and even get my sister to help me sew a Starfleet tunic, but I could not control my hair," he recalled. "That said, I was popular for the first time in my life with the girls at the con because I had the best phaser, and I was hooked."
These days Marsters has continued to make time for convention appearances in amongst an already busy schedule — in addition to Marvel's Runaways Season 2 hitting Hulu in December, he has a two-part film coming out this month, with another currently in production, slated to open in 2019.
Luckily for Canadian fans, that means he'll be hitting the Western Fair District for London Comic Con Oct. 26-28.
And don't expect him to shy away from a crowd — this is the guy who walked the floor of San Diego Comic-Con hidden behind a Spike mask. Fact is, he'll most likely feel right at home.
"It's easy to understand the fans' perspective and how they might be feeling, whether it's their excitement or if they're down," Marsters explained. "Coming from being a fan myself, I kind of feel like I'm with my people."
It's been over two decades since Buffy the Vampire Slayer first hit the airwaves, welcoming Spike into the fold in Season 2. While the character wasn't meant to last, series creator Joss Whedon notably described the vamp as one of his "most fully developed" characters — essentially extending his afterlife until the show wrapped in 2003, and into its spinoff, Angel.
Now, long after his on-air incarnation came to an end, there's seemingly no shortage of love for Marsters' dapper undead, who grew from villain to anti-hero, trickster to romantic lead.
But sometimes, even the most devoted fan can be caught off-guard.
"I get a wide range of questions, and sometimes even British fans are surprised I'm not British," he said with a laugh, crediting co-star Anthony Head for tutoring him in linguistic intricacies. "We would go through the scripts line by line until he was satisfied. My accent was pretty good in the beginning, but thanks to him, it got a lot better."
In addition to the usual trappings of Q&A's, photos and autograph sessions, VIP ticketholders will be treated to an extra meet and greet, as well as glimpse of one of the actor's other passions — music.
Treating London fans to an acoustic set is no stretch for Marsters, who started playing in bars when he was just 14 (back when he refused to play anything but James Taylor covers) and has since put out two solo records of his own work, and four with the band Ghost of the Robot.
"I'm soaking my fingertips in rubbing alcohol as we speak, it toughens up the pads to get ready — a woman in England who was a martial arts expert taught me that," he said, adding between gigs on the stage and screen, he counts himself lucky to have never had to sacrifice one career for another. "I've lived my life kind of refusing to choose, and I've tried so many different things — I can have my cake and eat it too."
James Marsters hits London Comic Con Oct. 26-28 at the Western Fair District (845 Florence St.). For more information, or to purchase tickets, visit www.londoncomiccon.ca.
SOURCE