UPDATE: Niaraga Falls Comic Con has been rescheduled to June 4-6 2021, with James' attendance marked as pending. James is no longer listed as a pending guest. He's now marked as appearing all 3 days, Friday, Saturday & Sunday.
NFCC 2020 is moving to 2021 ! Check out the info. below. pic.twitter.com/AsKBkzRw5Z

— NiagaraFallsComicCon (@NFComicCon) July 27, 2020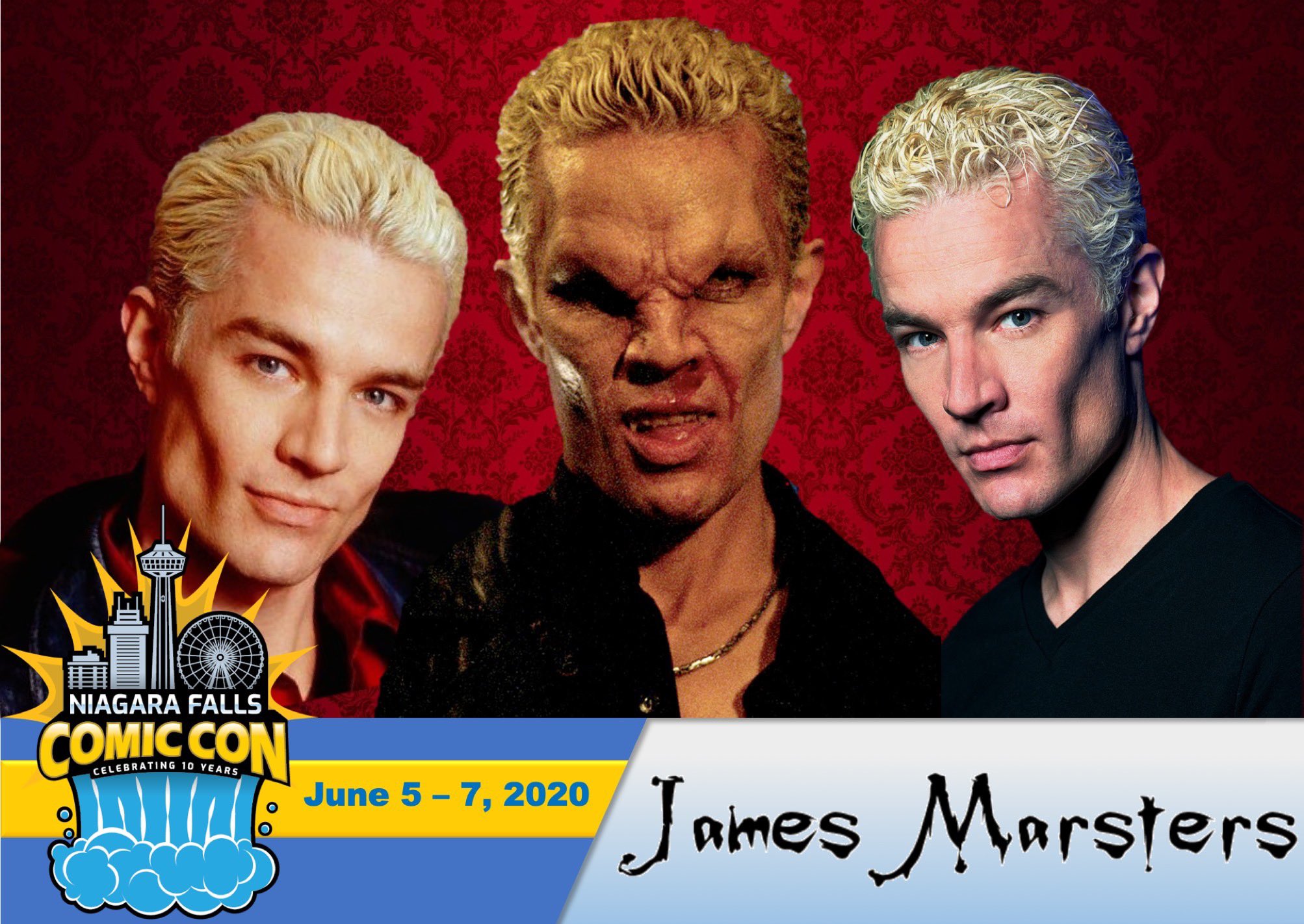 Buffy fans rejoice! James Marsters, best known for his role as "Spike" in Buffy the Vampire Slayer and Angel will be appearing at Niagara Falls Comic Con 2020! Tix on sale NOW at http://nfcomiccon.com Happy Halloween!






Buffy fans rejoice! James Marsters, best known for his role as "Spike" in Buffy the Vampire Slayer and Angel will be appearing at Niagara Falls Comic Con 2020! Tix on sale NOW at https://t.co/HAsUd87op1 Happy Halloween! pic.twitter.com/94ywNMWYdK

— NiagaraFallsComicCon (@NFComicCon) October 31, 2019
IMPORTANT UPDATE: Due to the current global health situation, we've made the decision to move Niagara Falls Comic Con to September 11-13, 2020! Visit our website under the news section for details on nmtickets, guests and more! https://t.co/HAsUd87op1 pic.twitter.com/9jhvz4dqBO

— NiagaraFallsComicCon (@NFComicCon) March 20, 2020


SOURCE/Website/Twitter/Instagram