UPDATED 2/12/21: Unfortunately James has had to cancel his appearance.

Scroll down for complete photo ops & panel schedule



Die grauen Felder zwischen den Shoots dienen als PUFFER und zählen, je nach Ticketverkaufentwicklung ,mit zu dem darüber stehenden Shoot. Berücksichtigt diese Zeit im Zweifel noch mit ein bei eurer Planung.
The gray fields between the shoots serve as a BUFFER and, depending on the ticket sales development, count towards the shoot above. If in doubt, take this time into account in your planning.


Schedule PDF Download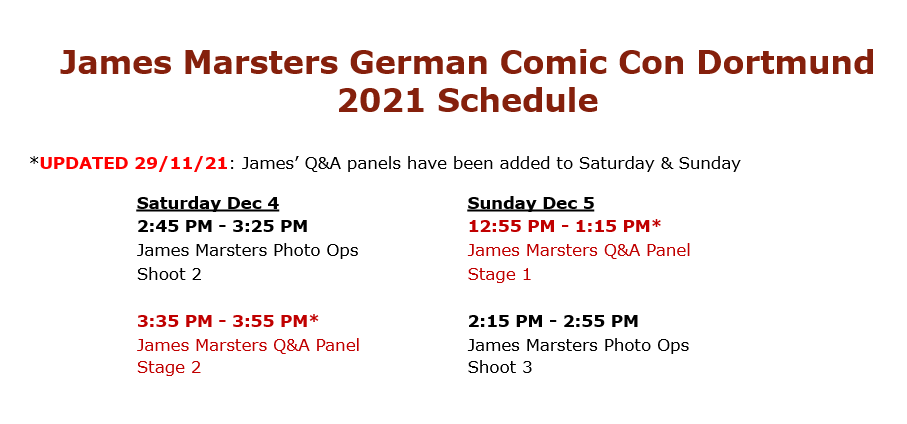 SOURCE/James Marsters to Attend GCC Dortmund Post/Facebook Event